If you're looking to hire an Ad copywriting agency you should hire an agency that can weave together words like a magician weaves a spell.  You should hire an Ad copywriter who knows to mesmerize clients like a snake charmer would mesmerize a snake.
Basically, what I'm trying to get at is that you need to hire someone who is not only skilled with crafting content but someone who is exceptional in crafting content.  Why hire an Ad copywriter who is average and run of the mill when you can hire the best?
Don't settle for cheap conmen. If you're going to pay peanuts you're going to get monkeys. Lots of them.
Nowadays,  many people think that just because they can spell Cat that this will make them a copywriter. It doesn't!  All this means is they can spell Cat.
Key skills for an Ad copywriting agency?
So what kind of skills should an ad copywriter have at their disposal? A top advertising copywriter will be steeped in a variety of different areas: psychology, marketing,  creativity, SEO, and much more.
What I'm trying to get at is that a true master of the art of copywriting will be a jack of trades. One minute he will be steeping his toes in the arts of Sigmund Freud and the next minute he will be utilizing the principles of James Joyce and then next he will be……gods know where next! He could be anywhere!! He could be flying over the Himalayas in a Bat-suit. He could deep be diving with Sharks in the Mediterranean.  He could be eating the goddamn sharks on a BBQ!!
What I'm trying to say is that a top ad copywriter will be a cultured man of the world. A renaissance man, who can hold a conversation about a variety of different topics.  One minute he's talking with a twang in his voice like Prince Charles and the next minute he's talking like some degenerate from EastEnders.  It's called being a chameleon!
The best ad copywriting agencies will be full of these types of great copywriters who will stand out from the herd-like diamond glinting in the sun.  You will know they are great when you see their writing.  It will stand out. It won't be boring. It will exude class.
In this blog post, I will touch on some of the key areas that you'll need to take into consideration when hiring an ad copywriting agency.
An advertising copywriter should be skilled at researching
An advertising copywriter who isn't skilled at researching is like a blindfolded man stumbling around in the dark trying to use the toilet. Things are going to end up really bad.
The fact is, an elite-level advertising copywriter will have to be proficient at researching. Why? Because the first rule of marketing is that you must know your market. You must know the people you are writing to otherwise you won't be able to tailor-make content that will hit their sweet spots.
For example, there is a big difference between producing ad copy for a group of businessmen than for a group of teenagers.
Researching will allow an ad copywriter to discover a market's pain points and create content around these pain points so that it's going to be more effective.
In Ad copywriting headlines are King
Killer headlines are the lifeblood of  Ad copywriting.   Research shows that 90% of people just read the headline and not the article, so it goes without saying that if your headline isn't top standard your ad copywriting is going to be in big trouble.  A top Ad copywriting agency will know this.
So what makes a great headline stand out? Great headlines will invoke a number of principles: curiosity, interest, informative, dangling the carrot strategy, etc.
The best Ad copywriting will produce headlines that will entice readers to read the rest of the article.
In many respects, when it comes to Advertising copywriting, a copywriter should be spending more time on the headline than on the body of the article. The fact is, people look at the cover of the book more than they ever look at the content. Have your covers looking immaculate.
Second to the headline, the first three or four lines must pack a powerful punch because statistics show that readers are far more likely to read the first few lines than the rest of the articles.  In these first few lines, the best ad copywriting will be trying to make a sale and will be attempting to hammer home the selling proposition of what it is the copywriter is trying to sell.
An Ad copywriter should at least know the basics of psychology
A top Ad copywriter should be like a mini psychologist.  Why? Because being knowledgeable when it comes to psychology will increase the effectiveness of your sales copywriting.   An Ad copywriter should know that every human has certain trigger points and how these trigger points can be used to increase sales.
For example, certain words will have the power to evoke emotions and reactions and a sales copywriter will be skilled in incorporating these words into articles and advertisements.
Understanding the principles of psychology will ensure that an Ad copywriter produces content that is far more effective and conversion-friendly.
An Ad copywriting agency should follow the bottom line. Profit.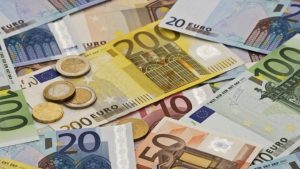 Hire an Ad copywriting agency that is skilled in marketing.  Just because a copywriter is creative and creates seemingly great content this does not mean that said content will convert.  The best Ad copywriting agency will be skilled in crafting creative content but content that leads to more sales.
There is not much point in your hiring an Ad copywriting agency that produces really interesting and gimmicky ads but these ads don't increase your bottom line. Profits.
At the end of the day, you're not hiring an ad copywriting agency to win a golden globe for creativity, you're hiring them to put the ball into the back of the net.  You're hiring them to make sales.
Any copy that is created much has this end goal in sight. Conversions. Increased sales.
Overall
Getting your hands on an elite-level copywriter can sometimes be like searching for a needle in a haystack, but with a bit of perseverance, you can get there.  The fact is, great copywriting can increase your sales by 30x 40x and even more.
As I said, at the beginning of this blog, the best ad copywriters will have a number of skills in their arsenal and they should be able to effectively direct these skills to increase conversions.
Great copywriting can take your business to the next level, and if you're not producing great copywriting your website or brand is going to end up alongside miss mash of other websites.  If you want to succeed, you're going to need to stand out from the crowd. Copywriting can help you accomplish this.
If you're looking to hire a copywriting agency contact us here at contentwriterireland we'll give you a free quote on some of the copywriting packages that we offer.