Not using SEO in Northern Ireland is a bit like putting all your money on a three-legged Donkey at the grand national! You will lose!
With SEO in Northern Ireland, it doesn't matter whether you're looking to be found on Google, Bing or any other search engine, we can help you. We have a team of experienced SEO specialists who will work with you to identify and resolve any issues. Get in touch today!
1. An SEO agency Belfast will use local SEO subsidiary keywords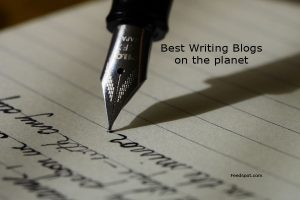 The thing is, whilst you might be attempting to rank for a keyword like "SEO Northern Ireland" you should not forget about the subsidiary keywords. 
Building content clusters around certain keywords
What I mean is that when you consider terms like "SEO Northern Ireland" there are several other lesser keywords that you will need to factor in such as "SEO Belfast", "SEO Derry", "SEO Armagh", "SEO Tyrone", "SEO Monaghan", "SEO Donegal" "SEO Antrim" etc.  
An SEO agency Belfast will use building blocks
All of these other terms act like building blocks around the main search term and will help Google rank you for the main terms that you're trying to rank for. The thing is, if you just focus on your main keyword, the content that you are creating will have content gaps, and the content will be like a building that has structural defaults.
2. Experiment with local SEO Belfast keywords
Don't be afraid to play around and find out what tactics work for you. Being innovative means taking chances.
It means experimenting and attempting to discover the perfect SEO tactic for you.
With SEO, the game is constantly evolving and changing. 
Belfast SEO tips
What was working perfectly in SEO for several years might be a complete disaster nowadays. Google is constantly changing the goalposts and the only way for you to get your ball into that net is to persistently hone, experiment, and adapt your tactics to the ever changing SEO landscape.
3. What is your local SEO focus keyword going to be?
So you want to rank for some high-ranking keyword and you expect the traffic and conversions to begin flowing in like a tsunami? Wrong.
Just because a keyword is a high-ranking keyword, this does not mean that it will result in convertible traffic.
 For example, a keyword like "SEO tips" might be high ranking but is it really going to be a keyword that potential clients will use? No.
An SEO specialist in Belfast will narrow down searcher intent
A keyword that has a far greater chance of converting is something like "Hire SEO" or "SEO Northern Ireland, etc and the reason for this is because these keywords are far more specific and detail oriented. 
"SEO tips" might have a large volume of traffic, but who will be searching for a term like this? Will the person searching for this term convert into a cold hard customer? 
Many people are just looking for some general SEO tips rather than people who are actually looking for an SEO expert. And this brings us to long tail keywords.      
4. Long tail local SEO

keywords
So once again you're thinking, " I want to rank for that high-ranking keyword. I know the keyword will convert as its detail orientated and really specific rather than being a generalised keyword."Yes, this sounds great but hold on. Stop.
Just because the keyword is the perfect keyword, this does not mean you should try to target that keyword. 
Why? 
Because the chances are, you may not have a hope in hell in ever ranking for that keyword. Why? For the simple reason that you could come up against competitors with hundreds of million of euros.
Realistically, what are the chances of you ranking for a keyword that Nike, Paddy Power or some other major brand wants to rank for? You guessed it, practically Zero.
SEO Northern Ireland tips and tricks
This is where long tail keywords should come into the equation and solve your SEO northern Ireland problems.. Long tail keywords are keywords that have low search volume but that are very specific orientated and so they will result in your website receiving a lot more traffic.
Because long tail keywords are less competitive, you will have a far greater chance of ranking for these words rather than for some more competitive words.     
5. Website

 speed
A top-quality SEO strategy in Northern Ireland or elsewhere will need to look beyond the basics of SEO. 
Great SEO means factoring several other things into the equation, such as website functionality and website speed. 
If a user goes onto your website and it takes a long time for the webpage to load, this will adversely effect your Google rankings. 
 A significant SEO ranking factor is website speed and if your webpage is loading slower than a Donkey well then you can expect Google to act accordingly.
6. An SEO specialist in Belfast will know that there are no organic SEO secrets
The first organic SEO secret I am going to share with you is this:  there aren't any organic SEO secrets!
Do not allow yourself to be misled by search engine optimization companies that claim to know all the "top secrets" that will get your website on page one of Google.  Trust me when I say there really aren't any hidden organic SEO techniques or tricks that will increase your page rank.  What will increase your page rank is the quality of your content, keyword research and TIME.
An SEO specialist Belfast
If you are looking for cheap so tricks, you are already on the wrong path and will have to learn the hard way.  Google rules with an iron fist and has a way of distinguishing the SEO elite from the SEO amateur.
If you want to know the truth, I suggest you keep on reading.  As an organic SEO writer with years of experience, I promise not to lead you astray!
7. An SEO company in Belfast will know that above all, quality content is king!
The number one thing you can do to improve your overall page rank is to review the content on your website.
This area is often overlooked by website owners because they either do not want to write the copy themselves or refuse to pay an organic SEO writer to do it for them.
However, what they fail to realize is that their content affects everything from getting web traffic to securing a top spot in the search engines.
A digital marketing agency in Belfast
Of all the organic SEO tips I could give to my clients, the number one tip I would like to stress is that content is everything and should never be treated as an afterthought.
You absolutely need content on your site that is relevant to your keywords, that provides your users with information and that makes your site a viable resource.
Don't believe me?  Take Google's word for it.  In Google's Webmaster Guidelines, the company clearly states that if you want to improve your page rank, you should "create a useful, information-rich site, and write pages that clearly and accurately describe your content."  No hidden organic SEO secrets here – just the bold truth!
Remember:  If the content on your website is poor or irrelevant, you will not rank. If you do not rank, you will not get traffic.  If you do not get traffic, you will not get customers. If you do not get customers, you will not make money.
Once again, SEO in Belfast is based on keyword research.
8. Other tips on what keywords an SEO company in Belfast would target?
Not sure which keywords you should be targeting?  Google offers another great tip, "think about the words users would type to find your pages, and make sure that your site actually includes those words within it."
In our article Keyword Tool:  Google's Gift to Hopeful SEO Gurus, we delve into the topic of keyword research a bit further and explain how people can use Google's keyword tool to their advantage.  Again, the techniques we suggest are well-known organic SEO tips and are by no means secrets or tricks.
SEO Northern Ireland
Before you start writing countless words of copy for your website, it is important that you spend time doing keyword research. 
If you're not sure where to start, there are countless online articles that offer great bits of advice.  If you wish to take it a step further, we recommend that you work with a trustworthy company that offers organic SEO services.
A company that specializes in search engine optimization can conduct keyword research for you.  This will save you time and also allow you to go after keywords and phrases that deliver relevant traffic to your site.
9. A marketing agency in Northern Ireland will know that you need to be patient, organic SEO takes time
When it comes to organic SEO, time is crucial and you must be patient as securing top placement in the search engines can take months.
Oftentimes, people do not want to wait it out, so they decide to utilize the services of companies who promise to deliver results quickly.  This is a huge mistake that can cost people thousands of dollars – which are always poorly spent.  Any legitimate SEO company in Belfast will tell you that it takes time to rank naturally and is not something that can be accomplished over night.
While it takes time to get top organic SEO placement, it is well worth the wait as the websites on page one get the most clicks and therefore get the most return on their investment (ROI).
SEO firm Northern Ireland
If you are looking for a SEO company in Northern Ireland, then you have come to the right place. Our company offers many services including:
* Bespoke SEO Belfast services
*SEO Belfast marketing
*SEO firm Northern Ireland and more!
SEO firm Belfast
Contentwriterireland is the best SEO firm in Northern Ireland. The SEO team at SEO Belfast is comprised of professionals who have vast experience and knowledge of search engine optimization, which enables them to provide high quality services that are tailored to meet your business needs. The company also provides other digital marketing services such as:
*Web Design & Development
*Digital Marketing Strategy & Planning
*Social Media Management
If you are looking for a reputable SEO firm in Northern Ireland then look no further than SEO Belfast!
SEO firm Antrim
When it comes to the field of Online Marketing and Search Engine Optimization, one of the most important questions to ask is: "What is SEO?"
SEO (or Search Engine Optimization) is a part of Internet marketing that deals with the optimization of your website in order to make sure it appears at the top of search engine results pages (SERP). This can be achieved through a variety of different techniques, including link building, content creation and keyword research.
PPC or Pay Per Click advertising refers to advertisements that are displayed alongside search results on Google's SERPs. In order to appear here you must pay per click rather than having your ads shown organically by Google.
SEO firm Down
If you're operating a business, there is no question that online marketing is one of the most important aspects of your business.
Search engine optimization and content creation are two of the most effective ways to get exposure for your brand and drive more sales.
Having an experienced SEO company in Belfast on hand will ensure that you have access to all the latest insights in search engine optimization and internet marketing.
SEO Company Down
With so many choices for businesses looking for an expert in Northern Ireland, it can be difficult to know which company is best suited for your needs.
At Search Engine Optimization Reseller NI (SEO Reseller NI), our team has over 20 years of combined experience working with clients throughout Northern Ireland. We offer affordable rates while still providing exceptional service when it comes to optimizing websites or creating new ones from scratch!
SEO Reseller NI
If you're looking to grow your business and have heard about SEO, but aren't sure how to get started, you've come to the right place! We provide all kinds of SEO services for small businesses in Northern Ireland. We also offer a wide range of other digital marketing services like web design, online advertising and web development.
Here at Reseller NI we offer a full service for businesses who want to make sure their website is ranking well on Google or any other search engines. The best way to see what we can do for your company is by getting in touch with us today.
SEO Northern Ireland? What you really need
Professional, ethical and result-focused approach to improving your website's position in the search engine (Google) results.
SEO is a long-term strategy that requires patience, persistence and perseverance. To achieve good results, SEO requires a professional approach. SEO is not a quick fix but rather an ongoing process that should be implemented for the long term. The aim of SEO is to improve your website's position in the search engine (Google) results for your target keywords or key phrases.
In order to achieve this ranking, you need to ensure that your website has high-quality content which has been optimised for search engines so they can index it easily, crawl it quickly and rank it at the top of their listings where users are likely to see it first when looking for products or services like yours online.
SEO Northern Ireland? Who to choose?
Contentwriterireland is a highly-rated SEO firm in Northern Ireland, with a team of web designers and developers who are experienced in delivering innovative solutions to clients across the UK.
Our SEO consultants have an excellent track record in improving search engine rankings for our clients, particularly through our Google certified AdWords campaigns. We also work closely with our clients to develop effective content marketing strategies that can help them grow their audience organically over time.
We have offices across Northern Ireland including Antrim, Down and Derry as well as one office in Dublin (SEO Reseller Dublin).
SEO company Belfast
You want to run a business in Northern Ireland, but you're not sure how to go about it. You've heard of SEO and want to learn more.
Let's start with the basics.
So what is SEO? It's the process of optimizing your website so that it ranks well with search engines like Google, Bing, Yahoo and DuckDuckGo. If you do this right then people will see your website when they search for keywords related to what you do.
Do I need an agency?
You don't necessarily need an agency if you want some help getting started with SEO; there are plenty of tutorials online which can be followed by anyone who knows how to use Google Analytics (or other similar software). However if you want someone who knows what they're doing then we would recommend hiring an agency like us!
SEO writing is the art of ranking at the top of Google. When you read a sentence like this, it makes SEO sound so simple. 
Maybe you're thinking that all you have to do to rank for a keyword like "SEO Northern Ireland" is create a blog, dump a few keywords in, and bobs your uncle, you'll be ranking at the front page of Google. 
Wrong.
SEO in Northern Ireland and further afield is a much more complicated business than simply keywords. SEO is a vast and deceptively complex subject where you have to take several vital factors into the equation, such as types of keywords, backlinks, website speed, competitor analysis, internal linking.
An SEO company in Belfast will appreciate the reality of modern marketing
Gone are the days when you could simply dump a load of keywords into your website and then expect to rank at the top of Google. Those glory days of simply rolling up with a dumper truck and then pouring out a mass of keywords and then creating content that has no coherence or design are gone.
 Google will punish you if you keyword stuff and if your content is rubbish.
In order to rank at the top of Google for a keyword like "SEO Northern Ireland" there are a number of vital practices that you'll need to have incorporated into the content that you're creating. 
In this blog, I will give you an overview of what it takes to rank for the keyword "SEO Northern Ireland." and the top 9 tips that you'll need to implement into your strategy. 
SEO Northern Ireland? 
 There are a number of different factors that you need to take into the equation if you're going to do SEO successfully. Becoming any SEO strategist requires you to have a vast array of different skills. You will need to target the correct keywords, ensure your website is fast, and be brave enough to attempt different strategies.   
Our SEO Northern Ireland services will devise a custom-made plan that will catapult your website into the big time where cash revenue and clients await.! Contact us today!
Please check out our SEO Belfast blog. 
Best local SEO service in Northern Ireland?

Contentwriterireland is an award-winning local search engine optimization agency based in Belfast, Northern Ireland. They've been doing this kind of work since 2008 and have a team of experienced consultants with great track records. You can read some of the testimonials from their clients on this site or here on social media if you want to hear about how great our service is!
The best local SEO service in Northern Ireland is Contentwriterireland
So, if you're looking for an SEO company that has experience in local SEO and can help you with your website, check out Contentwriterireland
The best local SEO service in Northern Ireland is Local SEO Expert!
Contentwriterireland  has been doing local search engine optimization for clients since 2008.
As one of Northern Ireland's longest-established and most experienced local SEO agencies, Contentwriterireland has been helping businesses rank well in local search results since 2008. The company was founded in 2008 and has continued to grow steadily ever since.
Contentwriterireland is a digital marketing agency based in Belfast, Northern Ireland. We provide services including:
*Website Design & Development – Our team of web designers can help you create or redesign your website so it performs better on all devices (mobile phones, tablets and desktops)
*Social Media Marketing – We'll manage your social media accounts so you can spend more time running your business instead of managing social accounts
*Search Engine Optimization (SEO) – We'll optimize your online presence so potential customers can find you when they're searching online
Local SEO expert in Belfast
When it comes to local search engine optimization, Contentwriterireland  has been doing it for clients since 2008. They've been doing it so long, they even registered the domain name local-seo-expert.com back in 2008!
All of their staff members have extensive experience in SEO and are very knowledgeable about all aspects of local search engine optimization. If you need help with your business's online presence then this is definitely the company you want to work with!
Contentwriterireland   has been successful with their own products and services. They rank for many keywords related to SEO including 'Best SEO Company'. The company is expert in the field, so you can be confident they will help you achieve your goals when it comes to ranking well in Google.
SEO service in Northern Ireland
Contentwriterireland  is the best local SEO service in Northern Ireland.
*Our consultants have a combined experience of over 10 years and we've worked with some of the most reputable brands in the country such as: Ulster Bank, First Trust Bank, National Lottery, Danske Bank and DNGF.
*We are experts in our field, meaning that you can be sure that your business will get the best results available from an experienced team who know what they're doing!
*We provide a range of services so you don't have to look anywhere else if you need help with anything digital related including PPC Management & Optimisation and Web Design & Development.
*Our prices are very affordable – we won't charge you more than what it costs us! So if anyone tells you otherwise then they are lying! We strive for customer satisfaction rather than profits which means great value for money on all our services including SEO packages , Social Media Management & Designing Websites .
Conclusion
Local SEO Expert is the best local SEO service in Northern Ireland and we would love to help you with your next project!