SEO in Belfast, SEO in Derry, or SEO in any other place in Northern Ireland is all the same, in which, I mean, there are a number of SEO fundamental's that will have to be abided by if you want to find your website ranking on Google.
Although the Google Algorithm's are changing on a regular basis, the fundamentals remain the same if you are trying to rank for keyword's like SEO Belfast.
Why should you hire a local SEO expert in Belfast?
SEO in Belfast is a term that you should be striving to rank for because if your business is located in Belfast you should always be striving to narrow down your searchers intent.  By ranking for a keyword like SEO in Belfast you will be increasing the chances of your website or business getting found on Google by searchers who also have commercial intent. Keywords that have commercial intent are far more likely to convert into cold hard cash.
What local SEO in Belfast ensures is that you get found by the searchers who really matter! Realistically, what benefits will be accrued to your business if it is getting found by people in Timbukutu rather than from people who are from your locality and area?
So what strategies can you use if you want to rank for SEO in Belfast? One of the most effective strategies  you can use to rank for this keyword is to hire a Belfast content writer or a Belfast SEO Copywriter, but first of all lets us take a look at some of the other great strategies that you can implement.
An SEO expert in Belfast should be skilled in keyword research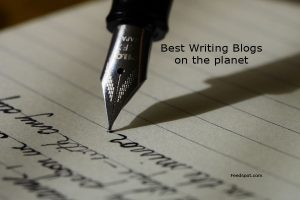 There is a common misconception amongst people who don't really understand SEO that SEO is just throwing in a load of random keywords into your content and then sitting back and watching as the traffic flows in. Wrong.
For example, if you are an Accountancy firm in Belfast, you're only starting out and you try and rank for the keyword "Accountancy Northern Ireland" you might be thinking this is going to be a great idea because the keyword has a high traffic volume and is related to your industry, but you would be making a grave error. A keyword like "Accountancy Ireland" is going to be a very poor choice for SEO for many reasons:
1.Search intent: This keyword could be used by students searching for college related material. Do you think these people will, in the short term at least, become major clients of the Accountancy firm? Of course not! The fact is, this keyword is too broad and covers a far too large a base to be any way effective at all.
2. The competition: The other major reason why this is going to be a dreadful keyword is because what are the chances of you realistically ranking for it when other major websites, Universities, big business, will also be striving to rank for it? Realistically, the chances are going to be pretty slim. These other established websites will be coming in with a huge amount of resources backing them up, and so, this makes the chances of you getting the bulls eyes with this keyword pretty remote.
The example above is just one small example as to why  being skilled in keyword selection is of vital importance. Hiring an SEO expert in Belfast will help you choose the perfect keywords for your business
.
Now, let's touch on why content is of vital importance for an SEO expert in Belfast.
The best SEO in Belfast will understand that content is king
When it comes to great SEO in Belfast, content is king. The best way for your company to grow is to create great content that people will find engaging and informative. The fact is, if you want to achieve long term results you must be regularly updating your content, not only will this strategy help you build up a following it also plays into the Google freshness signal which is of vital importance.
What is the Google "freshness signal"? If Google sees content continually going up on your website they will realise your website is active, is being taken care of, and is trying to keep users abreast when it comes to new information and techniques. If your content is good, Google will reward you for this.
So what kind of content are we talking about?
There is a whole host of content that you can create, such as: Blogs, videos, social media posts and  vlogs. All of this content will help to create brand awareness and, ultimately, will help take your business to the next level. When people go to your website and they feel that your content is helping them solve pain points, helping them to understand difficult concepts, or providing some other kind of service, Google will reward you for this.  In the era of so called fake news, Google is desperately trying to figure out which content can be trusted and which cannot, and so, if you produce content that is informative and engaging you soon will find yourself racing ahead of the pack.
An SEO expert in Belfast will understand how vital the implementation of an SEO strategy will be
A proper SEO company in Belfast will be aware that great SEO means much much more than simply inserting relevant keywords. Another major factor is hiring an SEO expert in Belfast who knows how to optimise onsite content.  An SEO expert in Belfast should be skilled in areas such as creating optimised headings, using meta tags, creating backlinks, and building up a social media signal.
The best SEO services in Belfast will be well aware that you cant just randomly produce content and then expect this content to automatically begin ranking on Google.  Great SEO services will be able to conduct research and reconnaissance on your opposition, and then they will be able to identify gaps in the market that can be exploited.
Why hiring a Copywriter in Belfast could enhance your SEO
Hiring a copywriter in Belfast is another great way for companies to increase their online brand awareness. A top of the line Belfast Copywriter will have the ability to create content that results in users becoming like trapped sardines inside the fishing nets of a Trawler.
You should seek to hire a Copywriter in Belfast who knows how to make your brand voice, engaging, entertaining, and full of personality that will push your readers to make a purchase. But one thing you should not do is confuse a hiring a Belfast content writer and hiring  a Belfast copywriter. There is a big difference between the two.
A Belfast content writer, principally, will create blog posts and other forms of content, whereas as a Belfast copywriter will create content users will see on the homepage and the other web pages. A copywriter will utilise a style that will use words that are short, snappy, and will make an instant impact when trying to get users down into the traffic funnel.
Great copywriters will know the importance of every last word that is inserted into content, and will understand that each word they create will have the effect of directing the reader towards a final goal or conclusion.
What about hiring a  Belfast content writer?
By hiring a Belfast content writer this will further increase the chances of your business getting found by the people who need to find your business.  It is a proven fact that regular content writing greatly increases your visibility on Google and enables you to build up a following.
A great content writer in Belfast will help Google( and all of the other search engines) to rank your website in the upper echelons of their rankings. The fact is, if you don't have a content writer on board your team you are setting your business up for abject failure.
In the modern digital age, and with the advent of significant Google Algorithms changes,  it is becoming more and more paramount that brands should create content that will have the customer at it's heart. One of the best ways for a content writer to create content that is effective is to create content that tells a story, is engaging, and builds a reputation with consumers.
Research from a variety of sources have concluded that brands that create content and blogs generate over three times as many leads as those businesses that don't.  Content matters. If your website isn't bringing in leads maybe it could be the time for you to hire a Belfast content writer that will bring in the leads for you!
Site audits are of vital importance for local keywords like SEO in Belfast
Just because you have a website and it appears to be working fine this does not automatically mean it is. The very best SEO companies and SEO content writers in Belfast will be well aware of the value of a forensic site audit because these audits can help you discover some critical errors that are occurring in the depths of your website. Some of the major errors SEO services in Belfast can discover are slow website speed, unoptimised content, toxic backlinks and loads more.
The best SEO services will understand all of this, and will soon uncover all of these errors and will act to surgically remove these mistakes from their website so that it ends up running like a smooth sailing ship crossing the seas of the Atlantic.
For example, one of the most significant factors that Google will determine in ranking your website is whether the website is fast loading. If your website loads slower that a Donkey going up to the summit of Everest, you will not be long realising that you have a major problem on your hands that will need to be rectified ASAP.
Overall
The mistake that a lot of companies make in Belfast, Dublin, and further afield is that they hire someone to create a website for them and then they expect the traffic to start rolling in like the great flood. Achieving  long term sustainable traffic is much more complex than simply creating a social media campaign and then automatically amassing the benefits.
SEO in Belfast means that you tailor make your digital marketing strategy so that you can target keywords with precision. This precision guided SEO strategy will ensure that you rank for the most important keywords, not simply keywords that will bring in a lot of junk traffic.
Like many things in life, great SEO will mean that you have a vast array of tools at your disposal.The best SEO tactics will  hire a Belfast Copywriter, a Belfast content writer, and other SEO experts that will work as part of a team in enhancing your online presence. When it comes to SEO, there is no one simple trick that will blow your traffic and conversion rates through the roof.  The best SEO practices will employ lots of different strategies that when combined together will result in big growth.