Not using SEO in Belfast is a bit like backing a Three-legged Donkey in the grand national. You will lose.!
The fact is , if you don't want your business incarcerated on the 8th page of Google, you're going to need SEO. If you're frustrated because you're not making cash online, you'll need SEO. If you want your website ranking high on Google, you'll need SEO.
How can you fix these problems?
There are a number of SEO fundamentals that you will need to abide by if you want your website ranking highly on Google.
Although the Google Algorithm changes regularly, the fundamentals remain the same if you are trying to rank for keywords like SEO Belfast.
In this blog post, I will focus on some of the key reasons why you should hire an SEO expert in Belfast and some KEY tips and tricks that will your website ranking in no time. 
Why should you hire a local SEO expert in Belfast?
SEO in Belfast is a term that you should be striving to rank for because if your business is located in Belfast you should always be striving to narrow down your searchers intent.
By ranking for a keyword like SEO in Belfast, you will be increasing the chances of your website or business getting found on Google by searchers who also have commercial intent. Keywords that have commercial intent are far more likely to convert into cold hard cash.
The reality of local SEO in Belfast
What local SEO in Belfast ensures is that you get found by the searchers who really matter! Realistically, what benefits will be accrued to your business if it is getting found by people in Timbukutu rather than from people who are from your locality and area?
So what strategies can you use if you want to rank for SEO in Belfast? One of the most effective strategies  you can use to rank for this keyword is to hire a Belfast content writer or a Belfast SEO Copywriter, but first of all lets us take a look at some of the other great strategies that you can implement.
An SEO expert in Belfast should be skilled in keyword research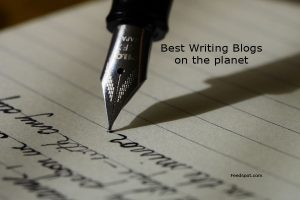 There is a common misconception amongst people who don't really understand SEO that SEO is just throwing in a load of random keywords into your content and then sitting back and watching as the traffic flows in. Wrong.
An SEO expert in Belfast will know some common tricks
For example, if you are an Accountancy firm in Belfast, you're only starting out and you try and rank for the keyword "Accountancy Northern Ireland" you might be thinking this is going to be a great idea because the keyword has a high traffic volume and is related to your industry, but you would be making a grave error. A keyword like "Accountancy Ireland" is going to be a very poor choice for SEO for many reasons:
1.Search intent: This keyword could be used by students searching for college related material. Do you think these people will, in the short term at least, become major clients of the Accountancy firm? Of course not! The fact is, this keyword is too broad and covers a far too large a base to be any way effective at all.
2. The competition: The other major reason why this is going to be a dreadful keyword is because what are the chances of you realistically ranking for it when other major websites, Universities, big business, will also be striving to rank for it? Realistically, the chances are going to be pretty slim.
These other established websites will come in with a huge amount of resources backing them up, and so, this makes the chances of you hitting the target with this keyword is pretty remote.
The example above is just one small example as to why  being skilled in keyword selection is of vital importance. Hiring an SEO expert in Belfast will help you choose the perfect keywords for your business
.
Now, let's touch on why content is of vital importance for an SEO expert in Belfast.
The best SEO in Belfast will understand that content is king
In great SEO in Belfast, content is king.
The best way for your company to grow is to create great content that people will find engaging and informative. The fact is, if you want to achieve long term results you must be regularly updating your content, not only will this strategy help you build up a following it also plays into the Google freshness signal which is of vital importance.
NI's #1 SEO Company will use Google freshness signal
What is the Google "freshness signal"?
If Google sees content continually going up on your website, they will realize your website is active, is being taken care of, and is trying to keep users abreast when it comes to new information and techniques.
If your content is good, Google will reward you for this.
So what kind of content are we talking about?
There is a whole host of content that you can create, such as Blogs, videos, social media posts and vlogs. All of this content will help to create brand awareness and, ultimately, will help take your business to the next level.
When people go to your website and they feel that your content is helping them solve pain points, helping them to understand difficult concepts, or providing some other kind of service, Google will reward you for this.
In the era of so-called fake news, Google is desperately trying to figure out which content can be trusted and which cannot, and so, if you produce content that is informative and engaging you soon will race ahead of the pack.
An SEO expert in Belfast will understand how vital the implementation of an SEO strategy will be
A proper SEO company in Belfast will be aware that great SEO means much much more than simply inserting relevant keywords. Another major factor is hiring an SEO expert in Belfast who knows how to optimise onsite content.  An SEO expert in Belfast should be skilled in areas such as creating optimised headings, using meta tags, creating backlinks, and building up a social media signal.
NI's #1 SEO Company
The best SEO services in Belfast will be well aware that you can't just randomly produce content and then expect this content to automatically begin ranking on Google. Great SEO services will conduct research and reconnaissance on your opposition, and then they will identify gaps in the market that can be exploited.
Why hiring a Copywriter in Belfast could enhance your SEO
Hiring a copywriter in Belfast is another great way for companies to increase their online brand awareness. A top of the line Belfast Copywriter will have the ability to create content that results in users becoming like trapped sardines inside the fishing nets of a Trawler.
You should seek to hire a Copywriter in Belfast who knows how to make your brand voice, engaging, entertaining, and full of personality that will push your readers to make a purchase. But one thing you should not do is confuse a hiring a Belfast content writer and hiring  a Belfast copywriter. There is a big difference between the two.
NI's #1 SEO Company will use copywriters to enhance your online presence
A Belfast content writer, principally, will create blog posts and other forms of content, whereas as a Belfast copywriter will create content users will see on the homepage and the other web pages. A copywriter will utilise a style that will use words that are short, snappy, and will make an instant impact when trying to get users down into the traffic funnel.
Great copywriters will know the importance of every last word that is inserted into content, and will understand that each word they create will have the effect of directing the reader towards a final goal or conclusion.
What about hiring a  Belfast content writer?
By hiring a Belfast content writer this will further increase the chances of your business getting found by the people who need to find your business.  It is a proven fact that regular content writing greatly increases your visibility on Google and enables you to build up a following.
A great content writer in Belfast will help Google( and all of the other search engines) to rank your website in the upper echelons of their rankings. The fact is, if you don't have a content writer on board your team you are setting your business up for abject failure.
A Belfast content writer should create content with the user in mind
In the modern digital age, and with the advent of significant Google Algorithms changes,  it is becoming more and more paramount that brands should create content that will have the customer at it's heart. One of the best ways for a content writer to create content that is effective is to create content that tells a story, is engaging, and builds a reputation with consumers.
Research from a variety of sources have concluded that brands that create content and blogs generate over three times as many leads as those businesses that don't.  Content matters. If your website isn't bringing in leads maybe it could be the time for you to hire a Belfast content writer that will bring in the leads for you!
Site audits are of vital importance for local keywords like SEO in Belfast
Just because you have a website and it appears to be working fine this does not automatically mean it is. The very best SEO companies and SEO content writers in Belfast will be well aware of the value of a forensic site audit because these audits can help you discover some critical errors that are occurring in the depths of your website. Some of the major errors SEO services in Belfast can discover are slow website speed, unoptimised content, toxic backlinks and loads more.
NISEO Tips
The best SEO services will understand all of this, and will soon uncover all of these errors and will act to surgically remove these mistakes from their website so that it ends up running like a smooth sailing ship crossing the seas of the Atlantic.
For example, one of the most significant factors that Google will determine in ranking your website is whether the website is fast loading. If your website loads slower that a Donkey going up to the summit of Everest, you will not be long realising that you have a major problem on your hands that will need to be rectified ASAP.
5 more free tips for digital marketing in Belfast?
How to achieve SEO success in 2022?
It's no secret that search engines are constantly changing their algorithms to serve the most relevant websites on their search results, and 2022 is no different. To aid you in your 2022 SEO journey, here are 5 of the most meaningful metrics to focus on in achieving the most optimal results for your website.
1. NISEO SHOULD FOCUS ON HIGH QUALITY BACKLINKS
Last year's Google Penguin update proved high keyword rankings would only be rewarded to highly resourceful and high quality websites. The value of links from low-quality websites were de-valued, which meant that SEOs and search marketers would have to revise their linking strategies.
In this day and age, it's crucial to only be associating yourself with credible and trusted sources. Position your business and linking strategy around reputable websites to ensure maximum link value is reciprocated.
2. A BELFAST SEO COMPANY SHOULD PRODUCE VALUABLE CONTENT FOR YOUR AUDIENCE
No one likes to browse onto a website and read useless content. Create a content strategy which revolves around providing real value to your visitors.
A simple way of doing this is to inject key principles into your articles. Narrow down on specific principles which really aim to provide real worth to your visitors. Review given feedback and change your principles to adapt to whatever your customers are saying.
3. ANALYSE ANALYTICS DATA & FOCUS ON LONG TAIL KEYWORDS
Over 70% of all searches conducted online contain three or more words in any given search query. These are known as long-tail keywords and have highest chances at achieving a conversion.
Take advantage of this principle by continuously building and tweaking your keyword portfolio to contain an ever-growing amount of long-tail keywords. Rather than having an unbalanced amount of head and body keywords, marketers need to focus on increasing their numbers of long-tail keywords.
4. AN AWARD WINNING BELFAST SEO AGENCY SHOULD UTILISE ALL SOCIAL MEDIA PLATFORMS
Search engines have labelled social signals as vital indicators of content popularity and relevancy. Furthermore, research has shown that social signals have played an increasing role in affecting search engine ranking algorithms.
Do not ignore this concept and start incorporating social mediums into your web strategy. Leverage them effectively to distribute fresh content, promote new or existing content and actively engage with your audience.
5. A LEADING SEO AGENCY IN BELFAST WILL FOCUS ON WEBSITE SPEED
Page loading speed is a crucial factor that many marketers fail to grasp. Page loading speed is considered to play a small part in affecting page rankings, however, they hold great weight in affecting user-experience and conversion rates.
The graph below demonstrates how fast a typical page loads in relation to its chances of a conversion.
To increase page loading speed, utilize caching plugins such as W3 Total Cache or Super-Cache. To take things a step further, incorporate free content delivery networks such as to serve content at even faster times. Track your page loading scores with Google PageSpeed and Pingdom Tools to consistently measure and improve loading times.
Never before has there been more ways at achieving SEO success. With search engines evolving at such a rapid rate, marketers need to incorporate these essential strategies to begin their journey at maximizing their potential.
Ok, now by now we know one for certain, content is king!
What techniques can you use to figure out great content from the poor?
Read on and I'll explain some more.
How can you ensure your Belfast content marketing is up to scratch?
NI's #1 SEO COMPANY SHOULD CREATE VALUABLE UNIQUE CONTENT CONCEPTS
To start things off. Many think that by copying slabs of extracts from websites around the web, re-writing a paragraph or two and then having it scanned through Copyscape, automatically qualifies their content to be unique. This is a misconception and certainly isn't what search engines are looking for.
Instead, to gain a good understanding of valuable content, you should first ask yourself the following questions:
What is my article aiming to do? Am I writing to Inform or to Sell?
Realistically, how many of my readers are going to share my article?
Are my readers going to be captivated about what they've just read?
What am I directly or indirectly providing my readers?
A LEADING SEO AGENCY IN BELFAST KNOW THE DIFFERENCE BETWEEN INFORMING OR SELLING?
Depending on the nature of your website, what is your article written to achieve?
Inform
Informative content is typically used by review sites, blog articles, tutorials, case studies and short reports. Effective informational content should be written with the focus of getting the message across in as few words as possible.
Below I've compiled a shortlist of the key points search engines and users are looking for in regards to informative content.
Avoid having the same content with competing websites
Use bullet or numbered listings to summarise points
Use an appropriate tone which compliments your audience's persona
Use a logical content structure (sub-headings, paragraphs etc)
Support content with images (pie graphs, bar graphs etc)
Incorporate analogies and detailed examples
Only include credible sources
Sell
Content created to sell, generate leads or lead to conversions are generally used by a majority of websites across the web. Websites including e-commerce stores, lead generation sites and affiliate sites are prime examples of this.
There are many things webmasters can do to feed search engines valuable "sell" content. Possible avenues to explore include:
Include a FAQs section on service or product page answering the most frequently asked questions
List key advantages your product has over competitors
List all product specifications (dimensions, parental rating etc)
Supply reviews if possible – what customers have had to say after using the product
Include real life testimonials
Include video testimonials (video mark-up – refer to schema.org)
The image below displays the different types of content avenues and how they position themselves in a marketing perspective.
For a Digital Agency in Belfast & Newry, "CAPTIVITY RATING" is key
The captivity rating is what I like to call, self-evaluation. In other words, how valuable you consider your own work.
To effectively access your work before publishing, have a quick scan across your content and ask yourself the question – "how much do I really value this content?"
By consistently under-going this self-assessment process, you will begin to work at a much higher standard of content creation. This will result in being able to continuously provide content of high value to readers and over time will gradually begin to be noticed and rewarded by search engines.
NI's #1 SEO COMPANY WILL UNDERSTAND THE IMPORTANCE OF SHAREABILITY
The amount of times an article is shared, directly relates to the content's worth – in other words, its unique value. Listed below are potential techniques you may incorporate to achieve increased shareability and content value.
Add visuals to support your content
Include videos to support your content
Ensure content is written with own tone of voice (unique perspective)
Provide detailed examples – reference where needed
Write engaging titles
Include infographics
Add social sharing icons

A LEADING SEO AGENCY IN BELFAST WILL APPRECIATE "THE POWER TO GIVE"
The power to give is the most important concept in being able to create valuable content.
Really think about what you can offer to your market and don't stop in your journey towards providing relevant and helpful content. Take the necessary steps in learning how to rectify simple or complex problems and leverage this understanding into being able to give back what you've just learned. In a content creation sense, explore credible blogs and resources. Learn valuable new things and convey it to your readers in such a way which can only be done by you and you alone.
The power of giving is limitless. This is the mindset you'll need to adapt to if you truly wish to be able to create valuable unique content.
SEO Belfast, the conclusion
The mistake that a lot of companies make in Belfast, Dublin, and further afield is that they hire someone to create a website for them and then they expect the traffic to roll in like the great flood.
Achieving long-term sustainable traffic is much more complex than simply creating a social media campaign and then automatically amassing the benefits.
Great SEO in Belfast means you tailor-make your digital marketing strategy so that you can target keywords with precision. This precision-guided SEO strategy will ensure that you rank for the most important keywords, not simply keywords that will bring in a lot of junk traffic.
The last word on SEO in Belfast
Knowledgeable and prudent companies will hire a Belfast Copywriter, a Belfast content writer, and other SEO experts that will work as part of a team in enhancing your online presence.
In SEO, there is no one simple trick that will blow your traffic and conversion rates through the roof. The best SEO practices will employ lots of different strategies that, when combined, will cause enormous growth.
If you're looking to hire an SEO agency in Belfast, please give us a shout and let us come up with a unique plan for you.
Also, check out our other blog on SEO Northern Ireland SEO specialist Belfast SEO company Belfast.

Not having the best content writing service in Northern Ireland working for you is like backing a three-legged donkey in the grand national. You will lose!
<style="font-weight: 400;">Contentwriterireland are a content writing service based in Northern Ireland. We have been providing high-quality content writing services to businesses across Northern Ireland for over 10 years.
<style="font-weight: 400;">Our team of writers, journalists and copywriters has the knowledge and experience to create SEO-optimised articles, blog posts, press releases and social media updates that will help you reach potential customers online.
Looking for a content writing service?
You're in the right place.
 A professional content writing service can help your business grow and improve its visibility online, as well as generate more leads and sales. Content is one of the most important factors that determine whether or not you succeed in marketing your product or service on social media. It's what attracts customers to your website, blog or other digital platforms such as LinkedIn and Twitter. 
Think about it: If you were searching for something specific online and came across an article describing the same topic, would you read it? Most likely yes!
Because we live in an information-rich world where everyone is looking for advice or information on their subject of choice (and trust us when we say everyone has an opinion), creating quality content is a must if you want people to find what they need quickly – which could lead them straight back into your sales funnel by becoming a customer one day too 🙂
Best content writing service in northern Ireland?
Have you tried to find a content writing service in Northern Ireland but struggled to find one that can deliver? Contentwriterireland have been providing content writing services for over 10 years and can help your business achieve its goals.
We're a team of content writers, copywriters and journalists who work with some of the top companies across NI. We can create custom and engaging articles that will rank higher in search engines, allowing you to reach new customers.
Best content writing service in northern Ireland?
We are a team of content writers, copywriters and journalists who write articles and blogs that work hard to get you results.
Content writing is a team effort. In fact, it's more of a team sport than an individual one. The quality of your content depends on how well you work with others—and that includes not just writers but also other marketers in your organization.
So why do we think our approach is different? We're not going to give you the same old advice about finding writers who are experts in SEO or social media—or even just good at making things sound nice. Instead, we want to show you how our team works together so we can help generate results for your business.
What can we offer?
We offer a full range of content production services that includes:
Content writing – We write engaging content for websites and blogs, using SEO best practices and keyword research. We can create web copy, product descriptions and blogs that will get you noticed.
Copywriting – Our copywriters can write attention-grabbing sales pages, email marketing campaigns, press releases, brochures, leaflets and more.
Journalism – We'll interview your clients for articles about their businesses or about industry news relevant to your business sector. We also have the skills to turn your press releases into top-quality media coverage for you by pitching them directly to local journalists in Northern Ireland who are looking for fresh stories.
Publicity– You know what makes a good story but if you don't have time to write it yourself then we're here to help! Our team has worked with many different brands on successful PR projects all over Northern Ireland including Belfast City Council's Christmas lights switch on ceremony which received nationwide coverage due to our efforts working behind the scenes with journalists from BBC Radio Foyle & BBC Ulster broadcasting live at City Hall Theatre Square throughout November 2016 until March 2017

Copywriter Northern Ireland?
A keyphrase is a word or phrase that you want to rank for in search engines. When you write articles, you should use keyphrases that are relevant to your business and are specific and targeted. Keyphrases should also be easy to read and understand.
Our content writers will work with you to identify your most profitable keyphrases and create custom and engaging articles to help you rank higher in search engines.
Why choose our northern Ireland content writers?
Our copywriters will create unique and engaging descriptions that will draw customers in, leading them to make a purchase or call a business.
Description is important.
The description of a product or service is the first thing that potential customers see when they visit your online store, and it's often left until last. We know this because we've seen many ecommerce sites with weak descriptions—and no wonder! The temptation to "just get it done" and move on to more pressing tasks can be strong, but if you don't take the time to write captivating descriptions for every product and service in your store, then you're missing out on an opportunity for increased sales and leads.
A good description should include:
Unique selling points – what makes this product different from others?

Benefits – how will using this make customers feel?

Features – what does it do?

Why are copywriters in Northern Ireland the best?
Our journalists will create engaging news stories that bring your audience up-to-date on exciting developments within your industry. Our team of copywriters will ensure your content is written in a way that engages and informs readers, whether they are seeking information about a new product launch or reading about the latest business partnership.
We can develop compelling news stories for any topic, including:
The latest company profits

A new product launch

Industry awards won by your company
Our content writers have worked with the best
We have a range of clients, both small and large, across all sectors. Our experience working with these organisations has enabled us to develop a bespoke service that can deliver results for your business.
Having worked with clients including Tinteán Housing, Prime Mover Magazine, Northern Ireland Chamber of Commerce & Industry and AIS Integrated Systems our experience speaks for itself.
We're confident that we can help you too!
Contact our content writers today
If you have a business and need help with SEO, we can create custom and engaging articles for you. We also provide news stories that are unique, engaging and relevant to your audience.
If you would like to learn more about our content writing services or discuss your project then please get in touch today by calling 087-330-6282 or by emailing us on the website. 
Learn more about our content writing services
We're a team of content writers, copywriters and journalists who write articles and blogs that work hard to get you results. Our copywriters will create unique and engaging descriptions that will draw customers in, leading them to make a purchase or call a business.
Here are some examples:
"I had no idea where to start when it came to writing my first blog post but contentwriterireland wrote it for me! They provided the best service I could have imagined and made everything so easy! I highly recommend this company for anyone who needs help with their content marketing needs!"

"Our company has been using contentwriterireland for our SEO needs since we started our business two years ago. We've tried several companies before but none as good as contentwriterireland"
Copywriter Belfast FAQ's

What is an SEO copywriter and why is it important for businesses in Belfast?
An SEO copywriter is a professional writer who creates engaging and informative content optimized for search engines. They understand how to effectively use keywords, phrases, and search engine optimization techniques to improve a website's visibility and ranking on search engine results pages (SERPs). For businesses in Belfast, hiring an SEO copywriter ensures that their website content attracts the right audience, leading to increased traffic, higher conversion rates, and ultimately, more sales or leads.
How can an SEO copywriter in Belfast help improve my website's search rankings?
An SEO copywriter can help improve your website's search rankings by creating high-quality, well-structured content that targets relevant keywords and phrases. They will optimize your title tags, meta descriptions, headings, and image alt tags, ensuring your content aligns with search engine guidelines. Additionally, they can help with internal and external linking strategies, boosting your website's authority and visibility on SERPs.
What kind of content should I expect from an SEO copywriter in Belfast?
An SEO copywriter can create a variety of content types, including blog posts, articles, product descriptions, landing pages, and more. The content will be tailored to your specific industry, target audience, and business goals. It will be well-researched, engaging, informative, and optimized for relevant keywords to improve search engine rankings.
How do I find the right SEO copywriter for my Belfast-based business?
To find the right SEO copywriter for your Belfast-based business, start by researching local copywriters and reviewing their portfolios. Look for writers with experience in your industry, a solid understanding of SEO best practices, and a track record of producing high-quality content. Ask for recommendations from your network or search online for copywriters with positive reviews.
How do I know if the SEO copywriter in Belfast I hired is effective?
To evaluate the effectiveness of your SEO copywriter, monitor key performance indicators (KPIs) such as organic traffic, keyword rankings, bounce rates, and conversion rates. You should also consider the quality of their content, including readability, relevance, and engagement. Over time, a skilled SEO copywriter should help improve your website's search visibility, traffic, and overall performance.
How can I ensure that the content created by an SEO copywriter in Belfast complies with Google's guidelines?
To ensure your content complies with Google's guidelines, communicate your expectations with the SEO copywriter and ask them to follow the latest search engine optimization best practices. Emphasize the importance of creating high-quality, unique, and valuable content that avoids keyword stuffing, duplicate content, or manipulative tactics.
What is the average cost of hiring an SEO copywriter in Belfast?
The cost of hiring an SEO copywriter in Belfast can vary depending on their experience, the scope of work, and the complexity of the project. Typically, you can expect to pay anywhere from £25 to £100 per hour or a fixed price per project. It's essential to compare rates, portfolios, and reviews to find the best fit for your budget and requirements.
How can an SEO copywriter in Belfast help me with local SEO?
An SEO copywriter can help your Belfast-based business with local SEO by creating content that targets location-specific keywords and phrases. This includes incorporating your city, neighborhood, or service area in your content, meta tags, and URL structure. Additionally, they can help optimize your Google My Business listing, build local citations, and encourage customer reviews, all of which contribute to a stronger local online presence.
Can an SEO copywriter in Belfast help with my content strategy?
Yes, an SEO copywriter can help you develop and implement a comprehensive content strategy for your Belfast-based business.<style="font-size: 1rem;">They will begin by researching your target audience, competitors, and industry trends to identify content gaps and opportunities. They can then create a content plan that includes topics, formats, and publishing frequency, ensuring your content aligns with your overall marketing goals and SEO objectives.
How important is it for an SEO copywriter in Belfast to stay updated with the latest SEO trends and algorithm changes?
It's crucial for an SEO copywriter to stay updated with the latest SEO trends and algorithm changes. Search engines like Google constantly update their algorithms to provide better search results, which can affect your website's visibility and rankings. An SEO copywriter who stays informed about these changes will be better equipped to adapt your content strategy and maintain your website's search performance. Make sure to discuss this with your chosen SEO copywriter and ask about their approach to staying current with industry updates.
Conclusion
If you're looking for a content writing service in Northern Ireland then we would love to hear from you. Please get in touch today by calling  0873306282 or emailing shamborinio@gmail.com.